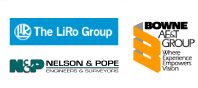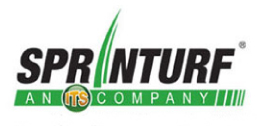 Over the years, we have established strong relationships with industry leaders that have the same high-standards as our own organization. Together, we provide you with excellence.
Engineer Partners
We work with the most highly esteemed engineers including LiRo, Sidney Bowne, and Nelson and Pope, to name a few, to ensure our site work is installed exactly to your project specifications. When working with engineering partners, we are able to use our diverse site work knowledge and experience to identify potential issues and eliminate them before they become problems.
Sprinturf is one of the largest turf companies installing artificial-turf fields across North America. Partnering with Laser Industries, they have installed professional-level athletic fields across Long Island including Bethpage High School and the Mitchel Athletic Complex. Duke University Lacrosse Coach John Danowski told Newsday the Mitchel lacrosse field is the "best public venue around." Sprinturf has also installed fields for the NFL Kansas City Chiefs, LaSalle University, Florida A&M and many others.
California Skateparks leads the industry installing cutting-edge skate parks around the world. They have created world-class parks including public concrete skate parks, private parks for the biggest names in skateboarding and parks for high-profile events such as the X Games and Maloof Money Cup. Our partnership has brought California Skate Parks to Long Island, where we have installed show-stopping skate parks right in our own neighborhoods.
Our parent company, Residential Fences Corp. has been installing commercial and residential fences for over 40 years. Our vast expertise ranges from all types of fencing, from high-security to residential. We install wood, ornamental iron, aluminum, PVC and chain-link fencing, all with the expert quality and attention to detail that is expected from a Laser Industries company.
For more information contact us today at 631-924-0644 or info@laserindustriesinc.com.